Ductless AC
in Helena, East Helena, Townsend, Boulder, MT & Surrounding Areas
If you need to add air conditioning to your space, there is an alternative option for adding ductwork and a full HVAC system to your home. Ductless air conditioning is used to cool small areas where traditional ductwork doesn't make sense.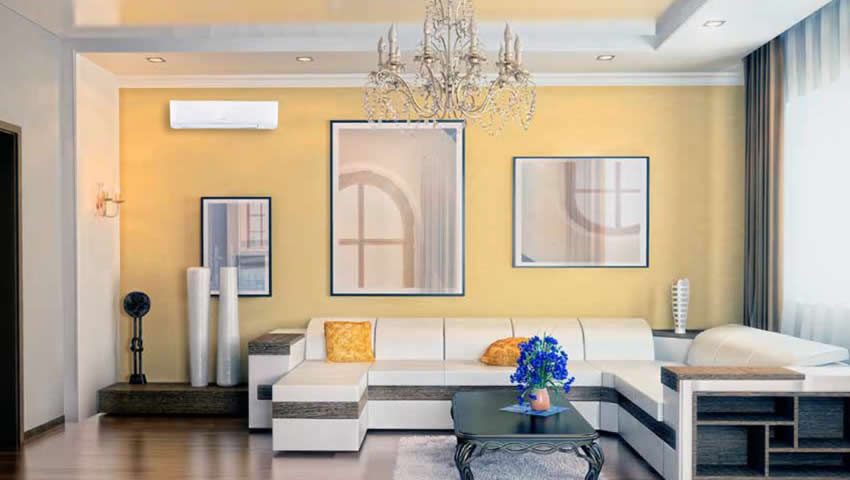 What is Ductless Air Conditioning?
While a traditional air conditioning unit is typically found in a closet or basement area, ductless AC units are wall-mounted. They have an indoor and outdoor unit, where the indoor unit is on the wall and the outdoor unit is on your roof or beside your house. You may hear people refer to ductless air conditioning as mini-split systems, but they are essentially the same thing.
Ductless air conditioning units pull air across cooling coils while pushing warm air out through the outside compressor. Ductless systems are known for being more energy efficient because the cool air isn't lost as it travels through air ducts. However, this doesn't mean that a mini-split system is right for your entire house.
Which Homes Benefit from Ductless AC?
Ductless AC is known for its flexibility, which is why it is found in many unconventional home types. A few places where ductless air conditioning may be a better option than traditional ductwork include:
A historic home that has never had ductwork installed.
An add-on to a house (like an additional bedroom or garage that has been turned into an office).
Adding air conditioning to a guesthouse or shed in the backyard.
In all of these examples, it would be considerably harder and more expensive to install an HVAC system with ductwork and a large unit. Ductless AC fits in the house instead.
We Offer Ductless AC Services
At Superior Heating & Cooling, Inc., we install and repair ductless AC alongside traditional HVAC systems. If your ductless system breaks, call our team to repair it quickly and keep your rooms cool. We can also offer consultations to install new ductless systems and walk you through the whole process.
Ductless AC units also need seasonal maintenance alongside HVAC systems. Set up an appointment today to clean and service your unit.
Schedule Your Ductless AC Consult Today
If you need to add climate control options to a space and think ductless air conditioning would be a good fit, contact Superior Heating & Cooling, Inc. today to schedule an appointment. We can make recommendations for the unit and go into detail for how these systems work.
call to schedule an appointment today